A powerful debut novel about a boy who must face his past before finding a way to move forward.
For thirteen-year-old Jakob, the summer is looking pretty bleak. His only friend has moved away and no one else seems to have any time for him – except the girl who lives downstairs. But she's a little weird. Then again, so is Jakob. A few months ago, he was in a car accident that killed both his parents, and though he can't remember exactly what happened, he can't stop turning it over in his mind. No wonder people leave him alone.
Then out of nowhere, a stray dog befriends Jakob. Together they begin to roam the city streets by night, discovering an exhilarating secret world where they can both taste a new kind of freedom. But as their nocturnal adventures take Jakob farther and farther away from the safety of home, the truth of that awful night begins to emerge.
Will he be strong enough to face it – and who will be there for him when he does?
Exploring the heartbreaking loneliness of grief with sensitive assurance, Nobody's Dog is a powerful and uplifting tale about family, love and survival, and finding friendship in the most unexpected places.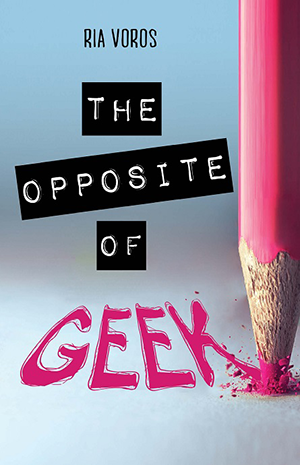 A piercing novel about the unnerving process of growing up, and a girl finding her feet.
Gretchen Meyers doesn't know exactly what went wrong, but life in the eleventh grade is beginning to suck. As if having a semi-nudist, food-obsessed family wasn't awkward enough, she has lost her best friend to the fanatical school swim team, and her chemistry grade is so close to negative digits that only emergency tutoring can save it. So far, so high school. Then James/Dean rolls into her life – also known as her zit-faced chemistry tutor James and his slightly less zit-faced cousin Dean. Kind-hearted rebels without a cause, they draw Gretchen out of classroom hell, and briefly the world seems full of possibility.
But everything changes over the course of one awful night.
Bewildered by harsh new emotions of grief and love, Gretchen realizes she must now decide who she wants to be and what it means to be loyal. Written partly in verse, as self-confessed poetry geek Gretchen finds new ways of expressing herself, The Opposite of Geek is a tale of haiku, high school, and heartache. Rich with humour, it explores all the anguished details of teenage life through the words of one girl who is finding her way.